Eating Disorders and Interpersonal Therapy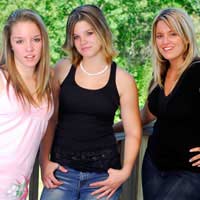 The treatment of eating disorders such as anorexia, bulimia and binge eating disorders typically require multi-pronged and multidisciplinary programme plans to most effective treat the physical, emotional and mental health concerns associated with the disorder. One common approach to treatment is Interpersonal Therapy (IT), sometimes also called Interpersonal Psychotherapy due to its emphasis on interpersonal interactions and their relationships to an individual's mental health. Unfortunately, little is usually known about Interpersonal Therapy in the general community so below are some basic answers to frequently asked questions about Interpersonal Therapy and Eating Disorders.
What Is Interpersonal Therapy?
Interpersonal Therapy is a branch of psychotherapy that explores the relationship between interpersonal interactions (those interactions that occur with other people) and the individual's mental health issues. IT may also be referred to as Interpersonal Psychotherapy, or strictly Psychotherapy. IT has become widely known for being effective in the treatment of conditions such as depression and anxiety, and as a treatment for eating disorders.
How Does Interpersonal Therapy Treat Eating Disorders?
Though eating disorders are often the result of internal struggles within an individual's own heart and mind, Interpersonal Therapy allows an individual to explore his/her interactions with others and how these interactions make them feel. Often it is negative interactions that lead to negative emotions which then manifest in eating disorders. During therapy sessions, individuals suffering from eating disorders can then learn how to best cope with the tension and frustration that often results from negative interpersonal interactions, as well as build the self-confidence and self-esteem that will allow them to cease internalise so many of these reactions.
Is Interpersonal Therapy a Cure for Eating Disorders?
Interpersonal Therapy is not a cure for eating disorders. In fact, though IT may be used as the sole form of talk therapy in some eating disorder treatment plans, it may also be used in conjunction with cognitive behavioural therapy (CBT) or even medication to best manage all of the mental and emotional symptoms of an eating disorder. Interpersonal Therapy is usually attended for a fairly short duration, no more than six months worth of one hour weekly sessions, thought it may be returned to at a later time if a relapse occurs.
Is Interpersonal Therapy Recommended for the Treatment of All Eating Disorders?
The recommendation of any type of therapy for the treatment of an eating disorder will be made according to the unique case presented by each individual. Interpersonal Therapy has been used to treat anorexia, bulimia and binge eating disorder, though some studies show that it is most effective in the treatment of bulimia. IT may be administered in private or group therapy sessions, and it may be administered to individuals of any age or gender.
How Is Interpersonal Therapy Accessed?
Interpersonal Therapy (IT) is only offered by qualified, trained therapists so one way of accessing this type of therapy is by a referral from a GP, hospital or clinic that has already diagnosed or treated an individual suffering from an eating disorder. Engaging a private professional is another means of accessing Interpersonal Therapy.
For further information on eating disorders, IT and treatment discuss the matter with a local medical or mental health professional.
You might also like...