Nutritional Counselling and Advice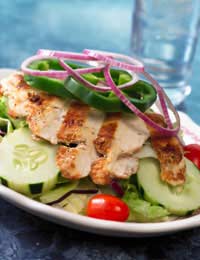 Nutritional counselling, sometimes called nutrition therapy, nutrition intervention or nutrition coaching, is an important component of the treatment of eating disorders such as anorexia, bulimia and binge eating disorder. Because eating disorders are marked by abnormal food and eating behaviours, nutritional counselling is required to give individuals correct information on a healthy diet, daily caloric needs and how to plan for meals and snacks.
Though many individuals with eating disorders initially resist this information – preferring instead to think that their food knowledge and eating disorders are "right" – over time nutritional counselling can help individuals put together a balanced diet. Usually this kind of counselling is given by a registered dietician or nutritionist, though some mental health professionals may receive training on nutritional topics as well. Generally, nutritional counselling is referred after an eating disorder diagnosis has been made and a medical and/or mental health professional has organised an individualised treatment plan for the patient.
Components of Nutritional Counselling
Nutritional counselling is just one of many treatment options that generally form a treatment plan for a given individual suffering from an eating disorder. This counselling can occur on an out-patient basis, whereby the individual lives at home and attends counselling sessions, or while an individual is residing at a hospital or clinic for the treatment of his/her eating disorder.
Unfortunately, nutritional counselling can be rough going at first because many individuals diagnosed with an eating disorder already feel that they are experts on the subject and can not recognise how skewed this thought is. During nutritional counselling, a dietician or nutritionist will provide information and advice on a variety of topics, including:
Food and drink requirements for a healthy body.
Recommended daily intake of vitamins and minerals.
How the body physically uses food, and what to eat and drink for optimal health.
How individuals use food emotionally.
How to sort through the myths to find out the facts about foods, particularly tinned, frozen or otherwise pre-packaged food.
When and how to use vitamin and mineral supplements correctly.
How to design healthy menus and meal plans.
How to identify fears regarding particular foods and food groups.
Why and how feared foods and food groups are required by the body, and the long-term health risks that accompany shunning these foods.
Treatment Plans for Eating Disorders
While dieticians and nutritionist work to help individuals suffering from eating disorders become comfortable with the idea of a balanced, healthy diet, this information is usually only a part of a treatment plan that also addresses the eating behaviours and emotional connotations that are a part of the eating disorder.
For individuals suffering from eating disorders, treatment plans must take a holistic view and attempt to heal all of the physical, mental and emotional concerns that characterise their disorder.
To this end, treatment plans including a variety of different treatment types are common. For example, in addition to nutritional counselling an individual suffering from an eating disorder might also attend individual counselling or talk therapy, family counselling, cognitive behaviour therapy (to change food and eating behaviours), and attendance at support groups or group therapy.
Only rarely are eating disorders treated with medication unless it is prescribed to treat associated conditions such as depression. Further information on nutritional counselling and the treatment of eating disorders should be obtained from a GP, private mental health professional or from the Eating Disorders Association and/or National Centre for Eating Disorders.
You might also like...
Hello. I am a 15 year old girl and I have eating issues. Almost two years ago I decided to lose weight, because I wasn't happy with the way I looked. I was around 160 cm tall and my weight was 68 kg. I was slowly losing weight because I changed my lifestyle. I started exercising a Little and cut of junk food, but I still rewarded myself with a sugary treat almost everyday. I started running and I played volleyball three Times a week. But in the beggining of September 2017 I started to restrict with food. I became obsessed and restricting myself to maximum 1500 calories a day. I has gotten worse because now I don't allow myself to eat more than 1300 calories a day. I don't have any energy but I still exercise everyday for 20 minutes, because I feel guilty if I don't. I eat low calorie food and I am afraid of eating more, because Im scared of gaining weight. I can't go for a run anymore because my energy is so low. Now I'm 166 cm tall and I weight 50 kilograms. I try to eat 1500 calories a day but I feel very guilty if I eat more. Every day I walk to school for 20 minutes, so I burn some calories. Do I have an eating disorder? How many calories should I eat to maintain if I don't exercise, and how many if I exercise? Thank you for your answer
Everry
- 19-Jan-18 @ 4:17 PM