Recovering From Anorexia: How Do I Prevent Swollen Stomach?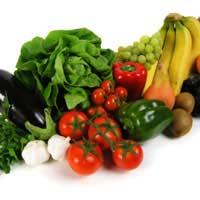 Q.
I'm 20 years old and have suffered with anorexia for 5 years. I'm really trying to fight it and am slowly gaining weight. I'm 5ft 3" and have gone from 4 stone to nearly 5 stone in the last 15 months.
My lower stomach is terribly swollen, it is always distended and is very uncomfortable. Why is this? What can I do to help this? Are there any specific foods I should try to eat to stop the constant swelling? Please help me. I'm so alone and am struggling.
(C.D, 29 March 2009)

A.
Hello there, firstly, congratulations on making the first steps towards a successful recovery from such as detrimental illness.There are so many affects of suffering from anorexia for long periods which involve both the body and the mind and a swollen abdomen is one of them.
Without knowing any other medical history from you or finding out the results of a medical examination, the most obvious cause lie in what you are eating at the moment.
It is vital that you eat plenty of fresh fruit and vegetables as well as fibre which all encourage the bowel to function properly and maintain the correct levels of vitamins and minerals that are essential to keep the body functioning as it should.Along with this it is recommended that you drink plenty of fluids, ideally water, milk or fruit juice as these help keep the tissues hydrated, soften the stools and also give added vitamins and minerals in the case of milk and fruit juice.It is possible that you are suffering from a build up of gas that may be relieved from taking some gas relieving tablets from the chemist or supermarket, but if these don't work, please do not take them unnecessarily.
I am also concerned that you feel so lonely at the moment and though this is not unusual for someone who is recovering from an illness, it is not healthy to continue feeling so low as it might trigger a relapse into your former life.I would definitely suggest a visit to your GP for further advice as there may be another reason for your bloating that is not possible to gauge from your message. Also he or she may be able to suggest support groups that you can join which will not only provide you with a network of understanding people and possible friendships, but will also help increase the chances of a successful recovery in the long term.
Again, congratulations for making these steps and for beginning to worry about your health, these are very good signs that you are progressing well with your recovery, but don't be afraid to and for help if you need it.
You might also like...
My daughter is recovering from anorexia (34 hrs old - diagnosed 15 years ago) What do I say to her when she is panicking about gaining weight and feeling out of control? Thank you
Ric
- 10-Sep-21 @ 8:08 AM