What Can I do to Tackle My Eating Disorder?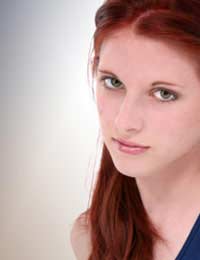 Q.
I hate food. I don't eat most of the time, I feel tired, depressed, invisible and alone. I don't feel like I can talk to anyone at college, my friends and definitely not my family! What can I do to tackle this problem?
Also I was wondering what the average weight is for a 5ft 3, 16 year old female?
(Miss Ally H, 20 November 2008)

A.
The fact that you are exhibiting classic symptoms of depression - feeling tired, isolated, invisible and saying that you are depressed - as well as those of disordered eating or an eating disorder such as anorexia - saying that you "hate" food and prefer not to eat - means that both your mental and physical health could be in danger if you continue on in this way. You must discuss your feelings with a trusted adult immediately. This person does not need to be a family member or friend, but you must find a teacher, coach, GP or even professional counsellor with whom you can share your feelings about food and your social situation.
It can be very hard to open up about your feelings, but by writing in to ask this question you have taken two huge steps towards caring for yourself. First, you have recognised that you have some problems. Second, you have taken steps to get information and advice. Do not stop now! You need help to understand why you are feeling as you are and what you can do to change your feelings, but you can't get this help if you don't ask for it. Asking for help requires a lot of trust, but in the end it will be worth it.
If you truly feel that you can not ask for help in your own community then consider contacting a helpline anonymously. Beat, Beat Eating Disorders (formerly the Eating Disorders Association) runs a helpline on 0845 634 1414 and a youth line on 0845 634 7650. Caraline runs a helpline on 01582 457474. And SupportLine can be contacted on 020 8554 9004, ChildLine on 0800 1111 and Get Connected on 08 08 80 84994 .
Calling a helpline is a great way to explain your specific situation and find out more about resources that can help you and with which you will feel comfortable. While it is unlikely that anyone other than a medical or mental health professional will give you further information about average weights, talking to a helpline counsellor or an adult with whom you feel comfortable should result in helping you sort through your feelings and deciding the next step you would like to take back towards physical and mental health.
You might also like...