Is My Friends Eating Disorder Common?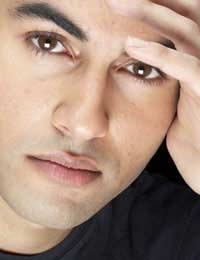 Q.I have a friend with an eating disorder and he doesn't know what it is. He's had it since he was a baby, his twin brother also has it. If he's not ready/willing/comfortable eating something he will throw it back up. Do you have any idea what it is?
(Ms L W, 21 September 2008)

A.
Eating disorders are very complicated issues and your friend could be suffering from a number of possible problems all of which should be mentioned to his doctor.
Many people think of eating disorders as being a conscious problem that the person has initial control over; is a common misconception and is not true. Several illnesses have the possibility to cause a person to lose their appetite, be unable to take food or be unable to digest it properly,all of which can leave the person appearing to suffer from anorexia or bulimia.As your friend has suffered from this problem since he was a baby there is a chance it may be related to an undiagnosed hernia or problem with the digestive tract; the oesophagus in particular.
Another possible option is that your friend has severe food allergies or intolerance's and his body simply cannot process the food once it is in his system.
You do not mention whether there are any types of food that your friend can tolerate or whether this happens with every meal, gets worse at certain times or if he himself has identified any triggers.
Many babies are born with a decreased ability to digest food and will vomit frequently but this often resolves as the baby grows, usually around one year of age. If your friend has been suffering for most of his life can it be assumed that his doctor is already aware of the problem? If this is so, it may be worth seeking a second opinion as there is very probably a determinable cause to his problem.
Any long term vomiting must be assessed by a medical professional as it may be a sign that something is wrong or perhaps it can be cured very easily allowing your friend to enjoy a normal diet without the fear of being sick.There is a chance that it is psychological in theory though as his twin suffers as well this may be less likely.
Your friend really should explore all avenues to try and find the cause of this problem as he may be putting himself at risk of developing other disorders and is missing out on the joy of eating a nice meal with family and friends.
You might also like...