How to Recover From Food Craving?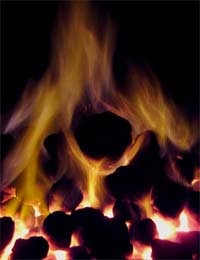 Q.
I have been eating coal for about 4½ years, I get a really strong craving for it and have to eat some. Other times I don't think about it - am I doing any harm to my body?
I went to the doctors and she gave me charcoal tablets to stop the craving, but they did nothing. Can you suggest anything I could do?
(J.B, 13 May 2009)

A.
Hello there and thank-you for this interesting question. Although this may sound strange to some people, craving and eating coal is actually a fairly common occurrence especially in those who are pregnant. Otherwise known as a 'pica' (unusual craving), this type of craving has been discussed time and again by both lay people and healthcare professionals.Serious consideration must go into this issue as there may be some very poignant health and psychological issues surrounding the subject.
Many health experts and psychologists believe that cravings exist for a reason and is often our body's way of telling us that it is deficient or lacking in something, most commonly a vitamin or mineral. Coal is thought to contain many of the substances that we may possibly lack but also some dangerous poisons that would usually deter someone from ingesting any in the first instance along with the bad texture and taste.
It is recommended that you seek further advice from your doctor and perhaps request some blood tests to rule out vitamin or mineral deficiencies before further investigation is sought.Other trains of thought suggest that cravings such as this stem from deep psychological issues that may need addressing in a number of ways, although for some there may be no logical explanation at all.
The human body may not be able to process the components of coal and may even endanger health so it is probably best to try and resist the craving much like a smoker would try and abstain from giving in to a cigarette when they really feel the urge. Try distraction therapies whilst you are recovering from your addiction or even inquire into a local support group who may understand your addiction/craving and be able to offer alternative support.
As you have suffered this craving for some time, I would suggest that you may need the additional support from counsellors or therapists if you really feel you cannot overcome this problem alone and your health may be in jeopardy. Cravings come in many forms and if your health is at risk, try and act now before ,long term damage occurs.
You might also like...