Eating Disorders and Psychoanalytic Psychotherapy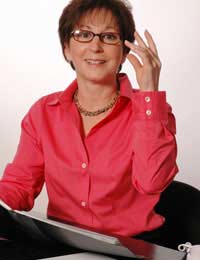 Eating disorders such as anorexia bulimia and binge eating disorder are often uncovered due to an individual's food and eating behaviours, but they are rooted in mental health issues. In fact, eating disorders are diagnosed according to mental health criteria, and an important part of recovering from an eating disorder is therapy sessions with qualified mental health professionals. Psychoanalytic psychotherapy is one such therapy that may be recommended in the recovery from an eating disorder. Though psychoanalytic psychotherapy is a common part of treatment plans for eating disorders, it is still not widely understood in the general community. Below are some answers to frequently asked questions about psychoanalytic psychotherapy and eating disorders.
What is Psychoanalytic Psychotherapy?
Psychoanalytic psychotherapy is a combination of branches of analytical psychology and psychoanalysis which place importance on an individual's understanding his or her personality and emotions, and the way in which they influence the individual's external relationships. These relationships are not simply with other people, but with objects and items as well.
Why Is Psychoanalytic Psychotherapy Used to Treat Eating Disorders?
Psychoanalytic psychotherapy has been successful in treating eating disorders because it helps individuals investigate their relationships with food. When individuals are able to uncover why they interact with food as they do, they are able to work on the underlying thoughts and emotions that have manifested in an eating disorder. When these thoughts and emotions are explored, disordered eating can then decrease or cease.
Is Psychoanalytic Psychotherapy Used to Treat All Eating Disorders?
Psychoanalytic psychotherapy is not used to treat all eating disorders. Some individuals may not yet be ready to examine their underlying thoughts and emotions, and some individuals may need to regain physical strength and stability before they begin treatment for their mental health. The mental health professional who diagnoses an eating disorder will help develop a treatment plan with the individual's best interests at heart.
Where Does Psychoanalytic Psychotherapy Take Place?
Psychoanalytic psychotherapy general takes place in a therapist's private office. Very often this is on an out-patient basis, so an individual arrives at the office for a therapy appointment and then returns home when it is concluded. Sometimes this therapy may take place as part of an in-patient programme, however, so patients will attend appointments somewhere on the hospital or clinic grounds as a part of their daily routine. This therapy will almost always be individual, private and confidential.
How Do I Access Psychoanalytic Psychotherapy?
In the UK, psychoanalytic psychotherapy may be available on the NHS but it is not available in all areas, it usually has a waiting list and it is very often only available for a limited time period. Alternatively, private sessions may be arranged with a qualified psychoanalytic psychotherapy though these often come with a price tag of up to £50 per hourly session.
Where Can I Obtain Further Information on Psychoanalytic Psychotherapy and Eating Disorders?
The British Psychoanalytic Council is an excellent resource for obtaining more information on psychoanalytic psychotherapy. More information on eating disorders, and treatment plans for eating disorders, can be obtained from the Eating Disorder Association and the National Centre for Eating Disorders. Observations regarding a particular individual or suspected eating disorder should be referred to a local GP.
You might also like...