Psychological Signs of Eating Disorders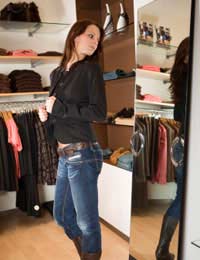 Eating disorders are disorders in which eating behaviours become skewed from eating too little (anorexia) to eating too much (binge eating disorder) to eating too much and purging afterwards (bulimia). These eating disorders are often accompanied by psychological signs that may be secondary and result from the eating behaviours or primary such that the eating behaviours result from the psychological distress.
In fact, diagnosing an eating disorder requires that mental health criteria be met in addition to physical criteria such as weight or eating habits. In order to effectively treat an eating disorder, treating the psychological signs is imperative. Treatments will vary according to the needs of individuals, but those suffering from eating disorders will need to be ready to offer their input into the treatment plan so that the best possible routes of treatment are explored.
Psychological Signs Associated with Eating Disorders
Though eating disorders are usually recognised by the eating behaviours of an individual, psychological signs are often in abundance as well. Common psychological signs associated with eating disorders include low self confidence and poor self image. Indicators of low self confidence include that the individual avoids social events, bows out of competitions (including sports and academics) and criticises oneself repeatedly, for example, saying "Of course I made a mistake, I always make mistakes, I'm so dumb!" Poor self image can often be observed in deeply critical remarks about one's own body, indications that one is never satisfied with how one looks and repeated comments about wanting to lose weight or change one's image. Depression also commonly accompanies eating disorders, which can be observed in such signs as sleeping excessively or not at all, low energy levels and general apathy.
Psychological Illnesses Associated with Eating Disorders
In addition to common psychological signs, a variety of psychological illnesses have been proven to associate with eating disorders as well. Alcoholism, drug addiction and self-injury (such as cutting and self-mutilation) are all conditions that can accompany eating disorders. Obsessive Compulsive Disorder (OCD), Post Traumatic Stress Disorder (PTSD), Depression, Manic Depression, Panic Disorder and Multiple Personality Disorder are all mental illnesses that have been diagnosed alongside eating disorders. A trained mental health professional who diagnoses more than one disorder in a patient will set about creating an effective treatment plan to treat all signs and symptoms of the disorders as well as the disorders themselves.
Treating Eating Disorders
There is no single, recognised cure for eating disorders as any treatment plan will need to be modified to best suit the needs of the individual patient. To this end there are a variety of treatment options. Common treatment for eating disorders include counselling/therapy, family counselling/therapy, cognitive behaviour therapy (to change food and eating behaviours), the use of support groups or group therapy, and nutritional counselling and planning. Medication may also be employed to treat an associated condition of an eating disorder, such as Depression. The best treatment plans are those that take into account the needs, desires and comfort levels of the patient, so individuals should be ready to work closely with their doctors to craft the most suitable treatment plan possible.
Further information on the diagnosis and treatment of eating disorders can be obtained from a GP, private mental health professional or from the Eating Disorders Association and/or National Centre for Eating Disorders.
You might also like...
It very hard to change your behaviour if got problem with eating Disorder even your body mass increase but you can't stop control yourself It is very hard to stop it even you attend therapy
jahan
- 11-Jul-12 @ 4:24 AM