Confronting a Suspected Eating Disorder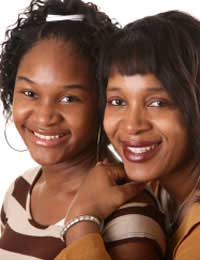 Confronting a suspected eating disorder will never be pleasant but often it is necessary to literally save someone's life. Eating disorders such as anorexia, bulimia and binge eating disorder all bring with them inherent health risks that can lead to life-threatening conditions such as heart disease and heart attacks, to name only two.
The longer eating disorders continue, the greater the risk to a person's long-term health. If eating disorders are suspected, they should be confronted immediately and professional help should be sought to begin both physical and mental/emotional healing.
Signs of Eating Disorders
While eating disorders are diagnosed according to mental health criteria, they are generally recognised by others due to the behaviours in which those who are affected routinely engage. Anorexia, bulimia and binge eating disorder all bring certain food and eating behaviours that can be observed by others. Common signs of an eating disorder include:
Obsessive counting of calories.
Skipping meals.
"Playing" with or pushing food around a plate rather than eating it.
Hiding food (in a napkin, under a plate, etc.) to avoid eating it.
Lying about having eaten in an attempt to avoid a meal or snack.
Avoiding social events that require eating or involve food.
Eating only a limited number or type of food.
Exercising excessively, particularly after or "to make up for" eating.
Dramatically losing, or gaining, weight.
Bingeing, or eating a great amount of food in one sitting.
Purging, or attempting to get rid of eaten food by inducing vomiting or taking laxatives or diuretics.
Hiding the food reserved for binges.
Hiding items such as laxatives or diuretics.
Frequently complaining of sore throats (due to repeated vomiting).
Frequently complaining of dental problems (also due to repeated vomiting).
Ingesting an excessive amount of food, even when not hungry.
Eating until uncomfortable or sick.
"Grazing" for as long as food is available.
Hiding eating habits due to shame or embarrassment.
Showing excessive interest in weight, body image and fasting.
Confronting a Suspected Eating Disorder
If common signs of an eating disorder have been observed, confronting the individual is a necessary step towards getting them the help and treatment that they deserve. Most individuals suffering from eating disorders will not welcome such a confrontation, but this should not be a deterrent. Instead, confront the individual in private and in a non-confrontational tone.
Explain that their behaviours have been observed and that they are suggestive of an eating disorder. Tell the individual that they are loved and that it is concerning others that they are putting their health in jeopardy. Finally, tell them their options for getting help and how their eating disorder is usually treated. When they are ready, help them to make contact with the medical and mental health professionals who will diagnose and ultimately treat them.
Confronting a suspected eating disorder takes a great amount of courage. Many individuals suffering from eating disorders are ashamed of their behaviours, but have no other coping mechanisms on which to rely. These individuals are not likely to welcome what they see as an invasion into their privacy, but with their health in jeopardy this "invasion" is likely justified.
Further information on eating disorders can be obtained from the Eating Disorders Association.
You might also like...