About Our Site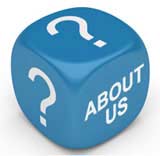 EatingDisorderExpert was formed to offer a unique reference point on eating disorders; diagnosis, signs, causes, risks and treatments.
When you hear the term 'eating disorder' do you automatically imagine stick thin teenage girls? Well you have come to the right site to find out more on this illness as there is so much more to eating disorders than simply depriving yourself of food.
Did you know that food addictions and over eating are also recognised eating disorders? Did you also know that the numbers of men suffering with an eating disorder are also steadily increasing?
Having an eating disorder is a very serious illness and overcoming the problem is just half of a successful treatment programme. Determining the reasons as to why the eating disorder developed in the first place and resolving these issues are often just as crucial to the recovery process as gaining or losing weight.
Whether you are a relative of some one with an eating disorder an want to find out how you can help them, or you have a friend you are concerned about, this site guarantees to provide readers with a wealth of information that should help answer the many questions that surround the illness.
Perhaps you are a student of a healthcare division and need to research eating disorder illnesses for your course or maybe you are simply wanting to know more about the illnesses that make up this subject; whatever your needs are you will be aure to find the answers here.
Enjoy the site and we hope you gain all the information you need.

Related Articles in the 'Site Information' Category...