What is Disordered Eating?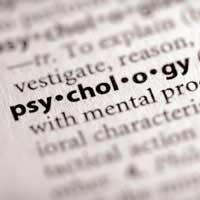 "Disordered eating" is a term used to describe eating habits or patterns that are irregular. Many different types of disordered eating habits exist, but for the most part these habits do not add up to a diagnosis of an eating disorder. However, like those with diagnosed eating disorders, those with disordered eating patterns usually flourish when professionally guided back towards more typical eating habits.
Types of Disordered Eating Habits
There are many types of disordered eating habits that do not necessarily warrant a professional diagnosis of an eating disorder. Excluding whole food groups (for example, all fats or all carbohydrates), eating only at particular times of the day, eating only specific foods, eating only foods of a specific colour, eating only foods of a specific texture, not eating certain foods together in a sitting and not eating specific foods from the same plate can all be types of disordered eating. Sometimes these habits have formed in childhood, when someone was simply labelled a picky eater, but such patterns can also develop in a quest to lose weight or as coping mechanisms against emotional stress.
Disordered Eating and Eating Disorders
Disordered eating patterns are not necessarily eating disorders. In fact, these habits do not generally result in a diagnosis of an eating disorder such as anorexia or bulimia. But they may be diagnoses as eating disorders not otherwise specified, sometimes referred to as EDNOS. This diagnosis is usually based upon the fact that a person's eating is disordered such that (s)he meets some criteria for a diagnosis of an eating disorder but not all of the required criteria. For example, a girl who fits all of the criteria for anorexia but remains within a normal weight range or continues to have menstrual periods may be diagnosed with an EDNOS. Someone who binge eats and purges, but not at a frequency regular enough to be diagnosed as bulimic, may also be diagnosed with an EDNOS. Like recognised eating disorders, eating disorders not otherwise specified are diagnosed by mental health professionals.
Dealing with Disordered Eating
Disordered eating may result from childhood habits, a desire to lose weight or as a means of coping with emotional stress. Depending upon why an individual chooses to engage in disordered eating habits reveals more about how to help these individuals. For example, those who have developed disordered eating in a quest to lose weight can often benefit from the help of a professional nutritionist who can guide them towards more healthy eating choices and methods of shedding unwanted weight. But someone who has turned to disordered eating to cope with their emotions may be helped more by visiting a mental health professional such as a therapist or counsellor who guide him or her towards more healthy means of coping with their stress.
The term "disordered eating" literally describes eating patterns that are irregular or disordered. There are many types of disordered eating, and while most do not add up to an eating disorder some may be diagnosed as an eating disorder not otherwise specified (EDNOS). Discovering why an individual has turned to disordered eating habits should help in guiding him or her back towards more healthful eating habits.
EATING DISORDER EXPERT IS FOR SALE.
This website is for sale [more info].
You might also like...
@Nelli - I'd take her back to the GP, especially if she is losing weight and ask can things be hurried along. Surely she can't be expected to wait until June for an appointment, that's ridiculous.
SarahH
- 29-Jan-15 @ 2:52 PM
I have a daughter who has a severe problem with eating. She feels sick if she eats, sometimes even the thought of food makes her sick. I mean she feels nauseated from it. She is very thin, but she is not anorexic. She doesn't throw up after she eats, and she knows she is thin and hates it. She wants to gain weight, but she can't.It's almost like she has a phobia of eating, thinking that food would make her feel sick. Sometimes she eats more than she normally does, but most of the time barely anything. I took her to a psyhcologist, but I was told to take her first to a pediatrician to make sure she doesn't have a physical problem. By the way she is 16 years old. The appointment is in June and then who knows how long I have to wait to see different specialists. She has extreme phobia of needles, they can't take blood from her. Do you think this is an eating disorder and what would you call it? Thank you!
Nelli
- 28-Jan-15 @ 6:08 PM